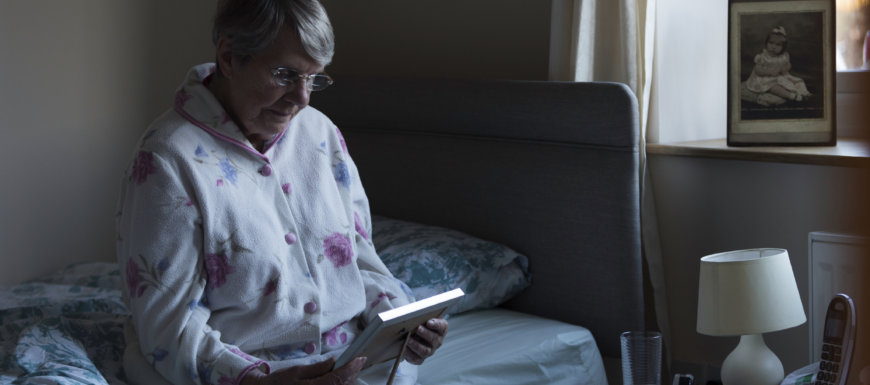 Following initial contact
After the initial contact has been made and the birth relative has agreed to further contact, it is important that you decide which is the best and most comfortable way for you both to move forward. There are a range of options for doing so and here we tell you more about these.
Preparing to meet
The waiting period following the initial approach to a birth relative can be an anxious time while you wait to hear what their initial response will be.
If your birth relative does respond positively and wants to meet, it's still important to be prepared for what might happen during the early stage of contact. Your birth parent, for example, may be really pleased that you have made contact. However, this does not necessarily mean that things will be 'plain sailing' as even though they are happy you have made contact, they may still encounter a range of emotions that can be unsettling for them, such as feeling cautious, nervous and anxious.
This is why it can be helpful to put yourself in your birth relative's shoes and consider how you might feel if you received contact out of the blue that you were completely unprepared for. Remember that you've had time to absorb some of the emotions that the search and reunion process can raise and think about possible scenarios and outcomes.
Although receiving an 'outright rejection' from the initial contact does not happen very often, you need to prepare yourself for this possible outcome. As you can imagine, if this happens to you, it can be extremely upsetting.
The "letterbox" approach
Once contact has been made and you are both keen to get to know each other one way forward is for you to exchange letters. Letters can allow you to take things slower and give you time to let the contents sink in. They also give you a physical memento of the contact, which might be treasured later on. Using letters can also allow you to send items such as photographs in advance, which can let each of you know what the other looks like and also ease the anxiety of meeting in person for the first time. Using an intermediary can give you more time to develop an initial relationship with your birth relative and help ensure you only reveal your contact details when you feel comfortable to do so.
In the modern world letters might seem a bit old fashioned but emails can be associated with swift responses and as such can leave people feeling under pressure to respond quickly rather than going at a slower pace that may be more comfortable for them.
For this reason, think about which method of communication is best for you – whether that's letters, email or telephone – and check with your birth relative how they feel about it. Remember, it's best to let things progress at a speed you're both happy with.
Telephone calls
Some people don't like letter writing and would prefer to speak on the phone in the first instance and some prefer to start with a letter exchange before moving on to having contact via the phone. Hearing each other speak and having a telephone conversation can act as another way of establishing familiarity before a face to face meeting takes place.
As already said, the decision about how contact should proceed and what form of communication needs to be discussed with your birth relative so that you can come to a decision that you both feel comfortable with.
Once again, this is something you can talk about with your intermediary. They can advise you and then support you with your decision.
Meeting face to face
Sometimes people just want to meet face-to-face rather than exchanging letters and emails or speaking on the phone. If you and your birth relative agree that meeting face to face in the first instance will be fine and you feel comfortable and ready, then think about the best way of doing this. You can arrange to do so either via your intermediary or directly between yourselves.
Whatever you decide it can help to meet on neutral ground such as a café, pub or hotel. Your intermediary may also be able to provide a room or even attend your reunion meeting if you feel this would help. Whatever you decide, try to pick somewhere that won't be too noisy or crowded and gives you space to talk privately. You might also want to arrange to meet for just a few hours to begin with as first reunion meetings can be emotionally draining for both of you (see below). You can always extend this later or arrange to meet again if this is what you both want to do.
Some people like to have a partner or friend with them – particularly if they are feeling nervous and need some support either for part of the first meeting or all of it. However you may also need some private time to yourselves. It's important to talk about the type of arrangement that works for you both. Of course, some people don't want to meet face to face and it could take months or several years before they feel ready to do so. That's fine… everybody's different and there's no one correct way to go about meeting.
As mentioned above, you may wish to forego exchanging letters or making telephone calls beforehand, or you may wish to remain in contact via just letters. It's all about what works for you and your birth relative.
Nerves and the first meeting
No matter how long your search has taken, meeting a birth relative you have wondered about throughout your lifetime is a momentous occasion and can be a life-changing event. If photos and detailed information have not been exchanged beforehand then some people can be totally unprepared for the physical resemblance and mannerisms they may share with their birth parent and other relatives.
Meeting people who look like you for the first time can be enriching and liberating – particularly if, for example, you were adopted into a family who were of a different ethnicity and culture from your birth family. However, not all adopted people take after their parents and the opposite can also be true – with some people left disappointed by the lack of physical resemblance and shared traits.
Expectations and outcomes
It's important for you to be clear and honest about your hopes and expectations, and hopefully your relative will feel able to do the same. Let each other know if you're not comfortable with anything that's suggested to ensure you don't make commitments you might regret later.
In the "Getting Started – Things to consider" section we advised that you set clear goals about what you expected to get out of the reunion process, and consider what you needed to know if this was the only meeting you were to ever have with your birth parent. Be sensitive, however, as the questions you ask your birth parent may be difficult and distressing to answer and they may feel uncomfortable if they are bombarded by questions. This is the stage where that consideration comes into play.
The heightened emotions around this first meeting can be emotionally exhausting and it's not unusual for some people to have difficulty recalling exactly what was said during the meeting. Even when a first meeting has gone extremely well, it is not uncommon for people to say that their emotions were all over the place during the first few days or to go from feeling absolutely elated to feeling rather 'flat.
What next?
There are many potential outcomes following reunions with birth relatives, ranging from a comfortable ongoing relationship through to just keeping in contact with an occasional card or letter a few times a year. The relationship may also just fizzle out over time.
It's hard to know what the long-term outcome may be for you following the first meeting.
We consider some possibilities in our sections "Continuing Family Relationships" and "Family Relationships that don't continue".
.