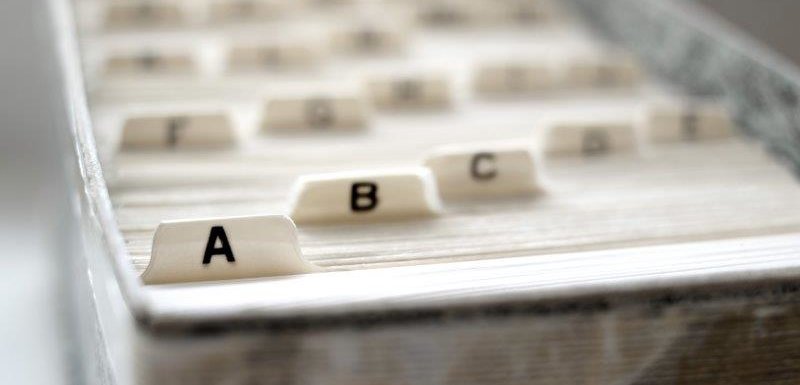 Adoption Directory
On this page we collect a range of resources you may find useful when commencing a search for your records, or trying to make a connection with a Family Member as an adopted person.
Family Action is not responsible for the content of external websites and the inclusion of a link to an external website from this directory should not be understood to be an endorsement of that website or the site's owners (or their products/services).
Adoption Contact Registers
General Register Offices/Ordering Certificates
Government Agencies
Organisations offering support and advice
Registered Adoption Support Agencies
Voluntary Adoption Agencies
Voluntary Adoption Agencies in Scotland
Voluntary Adoption Agencies in Wales
Regional Adoption Agencies
Other Support Available
Family Research
Tracing Services
Directory Services
Podcasts
Blogs/Websites
Videos
Books
Books – Adoption (overview)
Books – Personal Stories
Books – Personal Stories (adopted adults)
Books – Personal stories (adopted children & young people)
Books – Personal Stories (birth mothers)
Books – Research Study
Books – Search and Reunion

Adoption Contact Registers
Government register aiming to allow family members to state their wish to connect with a birth relative or adopted person, or state a preference not to be contacted.
Scotland's Adoption Contact Register is managed by the charity Birthlink
0131 225 6441
This page contains instructions for registering with the Northern Ireland adoption contact register
General Register Offices/Ordering Certificates
Government Office holding copies of all registrations for England and Wales, including births, adoptions, marriages, civil partnerships and deaths.
Government Agencies
Government site allowing you to see which local council and district council corresponds to a given postcode.
You can use this service to find out if a birth relative or adoptee is recorded as having died in England, Wales or the Isle of Man.
Website detailing how to request your medical records.
Ofsted regulate intermediary services provided by adoption support agencies, as well as care homes.
ofstedenquiries@ofsted.gov.uk
0300 123 1231
Government site allowing you to find a probate record, also known as a 'grant of representation', for someone who died after 1857. Probate gives someone the legal right to deal with a deceased person's property, money and possessions (their 'estate').
Organisations offering support and advice
The list below includes Voluntary Adoption Agencies, Adoption Support Agencies, Regional Adoption Agencies and other agencies offering support to adopted adults.
If you your adoption was arranged by a Voluntary Adoption Agency, and you know the name of the agency then the list below will give you their contact details so that you may contact them directly.
You can also contact the adoption team in the local authority where you live for information and advice regarding finding a service and support.
Registered Adoption Support Agencies
Service offering support for adopted adults, birth relatives of adopted adults and descendants of adopted adults. Offers tracing, Intermediary and birth records counselling services.
07854 774201
Service offering support for adopted adults, birth relatives of adopted adults and descendants of adopted adults. Offers tracing, Intermediary and birth records counselling services.
Formally PAC-UK – Large adoption support agency supporting with a wide range of services, including tracing, intermediary services, birth records counselling, therapeutic support, support groups and training.
advice@pac-uk.org
0113 2302100
020 7284 5879
PAC-UK's specialist counselling service provides support for adults adopted as children, and for adults otherwise permanently placed as children. PAC-UK also offer access to adoption records, searching and intermediary services.
PAC-UK's specialist birth parent and relative support services include our First Family Service, face-to-face and telephone counselling, private intermediary services (for birth relatives of adults adopted as children) and support groups.
Provides intermediary services to adopted people, birth relatives and descendants in connection with any adoption in England & Wales. Additionally provides access to adoption records and care records for those previously involved with the agency as children.
origins@fatherhudsons.org.uk
01675 434000
Adoption Support for adoptive families including intermediary services, birth records counselling and therapeutic support.
Voluntary Adoption Agencies
Independent adoption agency covering the whole of the North West including; Lancashire, Greater Manchester, Cumbria and parts of Yorkshire, as well as parts of Scotland including the Dumfries area. Also offers tracing and birth records counselling service
info@caritascare.org.uk
01772 732313
Specialises in post adoption support and also provides tracing and intermediary services.
Independent adoption agency in Bristol, working across the Adoption West region in Bristol, South Gloucestershire, Gloucestershire, Somerset, Bath and North East Somerset, North Somerset, Swindon, Wiltshire and South Wales. Also offers intermediary services
info@ccsadoption.org
0117 935 0005
Provides Adoption Services in London, The South West and the Midlands
ask.us@actionforchildren.org.uk
0300 123 2112
Offers a range of services including training and support groups.
0121 779 0891
Large adoption service providing a range of support, including intermediary services.
info@adoptionmatters.org
0300 123 1066
Charity providing support, community and advocacy
info@adoptionuk.org.uk
01295 752240
Adoption agency based in Milton Keynes, Buckinghamshire, offering an adoption placement service, specialist adoption therapy services, training and conferences.
enquiries@adoptionplus.co.uk
01908 218251
info@arcadoptionne.org.uk
0191 516 6466
Dedicated adoption support services helping others who are affected by adoption including birth families and adopted adults.
makingconnections@barnardos.org.uk
020 8552 1004
0121 303 7575
Independent adoption agency working across greater London and the surrounding areas, as well as the East Midlands.
Independent, not-for-profit adoption agency finding families who are able to offer a permanent home for children in need of adoption across south London, Surrey, East and West Sussex, Berkshire, Kent and Hampshire.
adoption@diagrama.org.uk
0800 802 1910
Independent adoption and adoption support agency working throughout the East Midlands, including therapeutic support, training and support groups.
enquiries@faithinfamilies.org
0115 955 8811
Specialist voluntary adoption agency and charitable trust based in the South West. Also offers birth records counselling.
info@familiesforchildren.org.uk
Provides adoption advice and support for adopted adults in Northern Ireland
028 9069 1133
Intercountry Adoption Centre (IAC) provides a comprehensive service to people considering both domestic and intercountry adoption. The agency also caters to adopted adults, birth relatives and to professionals working in the intercountry field.
0208 447 4753
Adoption charity and family support provider of adoption services, therapeutic support and community projects across London and the south of England.
Provides support for adopted adults
emailus@scstrust.co.uk
01753 477321
Armed forces charity – provides post adoption support
020 7463 9200
Provides support for adopted adults
enquiries@sfcs.org.uk
01908 572700
Provides support for adopted adults
0330 123 2250
Provides support for adopted adults
adoption@togetherforchildren.org.uk
0191 520 5560
Provides support for adopted adults
info@yorkshireadoptionagency-org-uk
01302 638337
Voluntary Adoption Agencies in Scotland
Provides adoption advice and support for adopted adults in Scotland
info@scottishadoption.org
0131 553 5060
Provides adoption advice and support for adopted adults in Scotland
info@standrews-children.org.uk
0131 454 3370
Provides adoption advice and support for adopted adults in Scotland
info@stmargaretsadoption.org.uk
0141 332 8371
Voluntary Adoption Agencies in Wales
Provides adoption services for adopted adults in Wales
info@stdavidscs.org
02920 667007
Regional Adoption Agencies
Regional adoption agency covering Derbyshire, Derby, Nottinghamshire and Nottingham
enquiries@adoptioneastmidlands.nottscc.gov.uk
0115 804 4567
Covering Tower Hamlets, Newham, Barking & Dagenham and Havering
east@adoptlondon.org.uk
01708 434 547
Covering Enfield, Haringey, Barnet, Camden, Islington and Hackney
north@adoptlondon.org.uk
020 7527 4777
Covering Richmond upon Thames, Wandsworth, Kingston upon Thames, Merton, Sutton, Croydon, Lambeth, Southwark and Lewisham
AdoptionALS@southwark.gov.uk
020 7525 1746
Covering Brent, Ealing, Hammersmith & Fulham and Hounslow
west@adoptlondon.org.uk
020 8825 5241
Covering Northumberland, Newcastle, North Tyneside, South Tyneside and Gateshead
adoptnortheast@northtyneside.gov.uk
0191 643 5000
Covering Hampshire, Southampton, Portsmouth and the Isle of Wight
comments.adoptsouth@hants.gov.uk0300 3000 011
Covering Devon, Somerset, Plymouth and Torbay
adoptsouthwest@devon.gov.uk
0345 155 1076

Covering Hartlepool, Redcar & Cleveland, Middlesbrough, Stockton-On-Tees and Darlington
info@adoptionteesvalley.org.uk
01642 526400
Covering Oxfordshire, Swindon, West Berkshire, Reading, Wokingham, Bracknell Forest, Windsor and Maidenhead
adoptthamesvalley@oxfordshire.gov.uk
0800 731 0171
Covering Worcestershire, Warwickshire, Solihull, Coventry and Herefordshire
Covering Milton Keynes and Central Bedfordshire
enquiries@adoptionconnects.co.uk
0300 300 8090
Covering Salford, Trafford, Manchester, Stockport and Cheshire East
Covering Wirral, Sefton, Liverpool and Knowsley
0151 477 8700
Covering Rochdale, Oldham, Tameside, Bury, Bolton and Blackburn with Darwen
01204 336 094
Covering Gloucestershire, South Gloucestershire, Wiltshire, Bristol, North Somerset and Bath and NE Somerset
03303 550 333
Covering Wolverhampton, Walsall, Dudley and Sandwell Children's Trust
info@adoptionatheart.org.uk
01902 553 818
Covering Harrow, Slough Children's Services Trust, Bromley, Redbridge, the City of London, Waltham Forest and Hillingdon
adoption@coram.org.uk
020 7520 0383
Covering Dorset, Bournemouth, Poole and Christchurch
enquiries@aspireadoption.co.uk
0300 123 9868
Regional adoption agency covering North Yorkshire, York, East Riding of Yorkshire, Kingston upon Hull and North East Lincolnshire
0345 305 2576
Regional adoption agency covering Bradford, Leeds, Calderdale, Kirklees and Wakefield
0113 378 3535
Regional adoption agency covering Cheshire West & Chester, Halton, Warrington, St Helens and Wigan
01942 487272
Other Support Available
Organisation hoping to facilitate networking and contact opportunities for adopted people whose racial and cultural heritage differs from their adoptive family.
enquiries@ttag.org.uk
CoramBAAF is an independent membership organisation for professionals, foster carers and adopters, and anyone else working with or looking after children in or from care, or adults who have been affected by adoption. It is a successor organisation to the British Association for Adoption and Fostering (BAAF)
The database can be searched using information about a home (maternity, mother & baby, shelter etc), organisation or local authority involved in the birth or adoption, or a staff member who worked in one of these homes or organisations. The results show the most likely current holder of the adoption records and include full contact details so that further enquiries can be made.
Family Research
Paid members' service for the UK, offering access to one billion searchable UK family history records. Part of the Ancestry.com global network – which as access to 20 bullion searchable family history records.
Includes services for requesting electoral roles for previous years. Advance notice is required.
Lists useful geological resources on the web.
News and research regarding genealogy.
Free service run by the Church of Jesus Christ of Latter-Day Saints. Requires registration but you don't need to be a member of the church to use the service.
Ancestry service featuring a range of research services, including DNA testing.
Free genealogical information for the whole of the UK.
Official Records of the Scottish government. Includes information regarding family history and registrations of births, deaths, marriages etc.
Agency providing support with searches for family. Not suitable for adopted people, but can be accessed by those who were in care.
about-family-tracingfamily.tracing@salvationarmy.org.uk
020 7367 4747
Official Scottish Government site for searching government records and archives. Apply for copies of official certificates and to research family history, biography, local history and social history.
The UK government's official archive, including access to history resources and information.
Tracing Services
Private service offering tracing services for people affected by adoption, as well as intermediary services.
Charity based in Scotland supporting anyone with questions relating to adoption issues, including adopted adults, birth parents of adopted people, local authority workers, adoption agencies and other professionals. Also offers tracing services, intermedia
Independent research company working on behalf of local authorities, adoption support agencies and the general public. Offers a tracing service.
Genetic genealogy group focused on using DNA to find biological family for adoptees, foundlings, donor-conceived individuals, unknown paternity and all other types of unknown parentage cases – recent and more distant.
Service offering family history research and tracing services.
Professional research service offering tracing services.
Monica Bohm is an experienced searcher and genealogist both in the UK and overseas. She is a registered independent social worker, accredited with the Health and Care Professionals Council (HCPC) and has worked in the field of adoption for over 30 years.
Directory Services
Paid service allowing you to search for individuals.
Free directory service.

Podcasts
UK podcast
Mainly for adoptive parents but also features episodes with adoptees
Blogs/Websites
Post covering an adoptees search for their birth family
A blog giving voice to adoptees
UK group aiming to increase awareness of foundlings, their plight for life and stimulate discussion on what can be done to help.

This website details findings from the author's research, which explores the experiences of women who spent time in mother and baby homes in mid-20th century England.
Videos
By author Nancy Verrier
Books
Adoption, search and reunion: the long-term experience of adopted adults
BAAF, Howe, D and Feast, J with Coster, D, 2003, ISBN: 1903699533,
Coming Home To Self by Nancy Verrier
Nancy Verrier
Searching Questions: Identity Origins and Adoption
BAAF, Feast, J & Philpot, T, 2003, ISBN: 1903699479,

Searching, reunion and transracial adoption
pp.6-18, Adoption & Fostering 24(3, Autumn 2000, Kirton, D, Feast, J and Howe, D
The Adoption Reunion Survival Guide: Preparing Yourself for the Search Reunion and Beyond.
New Harbinger Publications, Bailey, J and Giddens, L N, 2001, ISBN: 1572242280,

The adoption triangle revisited: a study of adoption, search and reunion experiences
BAAF, Triseliotis, J, Feast, J and Kyle, F, 2005, ISBN: 01903699711,
The Primal Wound by Nancy Verrier
Nancy Verrier
The Role of Mother and Baby Homes in the Adoption of Children Born Outside Marriage in Twentieth-Century England and Wales
Family & Community History 11(1), May 2008, pp.45-59
Books – Adoption (overview)
A Child for Keeps: the history of adoption in England, 1918-45
Palgrave Macmillan, Keating, J, 2009, ISBN: 978-1349355556,
Adoption: Changing Families, Changing Times
Routledge, Douglas, A and Philpot, T, 2002, ISBN: 0415256852,
Being Adopted: The Lifelong Search for Self
Bantam Dell Pub Group, Brodzinskly, D, Schechter, M and Henig, R, 1992, ISBN: 0385414021,
Chosen: Living with Adoption
BAAF, Harris, P, 2012, ISBN: 978 1 907585 63 0,
Coming Home to Self: Healing the primal wound
BAAF, Verrier, N, 2010, ISBN: 9781905664818
Journey of the Adopted Self: A Quest for Wholeness
Basic Books, Lifton, B & Lifton, J, 1994, ISBN: 0465008119
Preparing for Reunion: Experiences from the Adoption Circle (3rd edition)
The Children's Society, Feast, J, Marwood, M, Seabrook, S & Webb, E, 2002, ISBN: 1899783091
Relatively Unknown: A Year in the Life of the Adoption Contact Register for Scotland.
Scotland Family Care, Clapton, G, 2003, ISBN: 0950811769
The Adoption Reunion Handbook
John Wiley and Sons Ltd, Trinder, L, Feast J and Howe, D, 2004, ISBN: 0470094222,
The Colours in Me: Writing and Poetry by Adopted Children and Young People
BAAF, Harris, P, 2008, ISBN: 978 1 905664 59 7,
The Primal Wound: Understanding the Adopted Child
Further details and ordering options can be found here
BAAF, Verrier, N, 2009, ISBN: 9781905664764
Books – Personal Stories
Family Wanted: Adoption Stories
Granta Books, Holloway, S, 2005, ISBN: 1862077533
The Birth Father's Tale
BAAF, Ward, A, 2012, ISBN: 978 1 907585 41 8,
Books – Personal Stories (adopted adults)
A Good Likeness: A Personal Story of Adoption.
Abacus, Arnott, P, 2001, ISBN: 0349113289
All You Can Ever Know
Catapult, Chung, N, 2018, ISBN: 1936787970
An Affair with My Mother: A story of adoption, secrecy and love
Penguin, Palmer, C, 2017, ISBN: 024197173X
Blue-eyed Son: The Story of an Adoption
MacMillian, Campbell, N, 2004, ISBN: 978-0230768215
In Search of Belonging: Reflections of Transracially Adopted People
Can be found here
BAAF, Harris, P, 2006, ISBN: 1903699770
Mother Me: An Adopted Woman's Journey to Motherhood
GemmaMedia, Phillips, Z H, 2008, ISBN: 1934848360
Nobody's Child
Hodder & Stoughton Ltd, Adie, K, 2005, ISBN: 0340838000
Swimming up the Sun: A Memoir of Adoption
Apippa Publishing Company, Burton, N J, 2008, ISBN: 978-0979899201
You Don't Look Adopted
Independently Published, Heffron, A, 2016, ISBN: 1086423437
Books – Personal stories (adopted children & young people)
Adopted Children Speaking
Further details and ordering options can be found here
BAAF, Thomas, C and Beckford, V with Lowe, N and Murch, M, 1999, ISBN: 1873868782,
Books – Personal Stories
(birth mothers)
Half a million women: mothers who lose their children by adoption
Can be ordered from www.postadoptioncentre.org.uk/publications.php
Penguin, Howe, D, Sawbridge, P and Hinings, D, 1992, ISBN: 0140154159
Books – Research Study
Adoption Search and Reunion: The Long-term Experience of Adopted Adults
The Children's Society, Howe, D & Feast, J, 2000, ISBN: 189978330X
Adversity, Adoption and Afterwards: A Mid-Life Follow-Up Study of Women Adopted from Hong Kong
BAAF, Feast J and Grant M, Rushton A and Simmonds J, with Sampeys C, 2013, ISBN: 9781907585647
The Adoption Triangle Revisited: A Study of Adoption, Search and Reunion Experience
BAAF, Triseliotis, J, Feast, J and Kyle, F, 2005, ISBN: 1903699711
The role of mother and baby homes in the adoption of children born outside marriage in Twentieth-Century England and Wales
May 2008, pp.45-59
Family & Community History 11(1), Clark, G, 2008
Books – Search and Reunion
Adoption Search and Reunion: The Long-term Experience of Adopted Adults
BAAF, Howe, D & Feast, J, 2004, ISBN: 978-1903699539
Ithaka: A Daughter's Memories of Being Found
Delta Books, Saffian, S, 1999, ISBN: 03853345016
Love Child: A Memoir of Adoption, Reunion, Loss and Love
Vermilion, Elliot, S, 2005, ISBN: 0091901790
Searching questions: identity, origins and adoption
Can be found here
BAAF, Feast, J and Philpot, T, 2003, ISBN: 1903699479