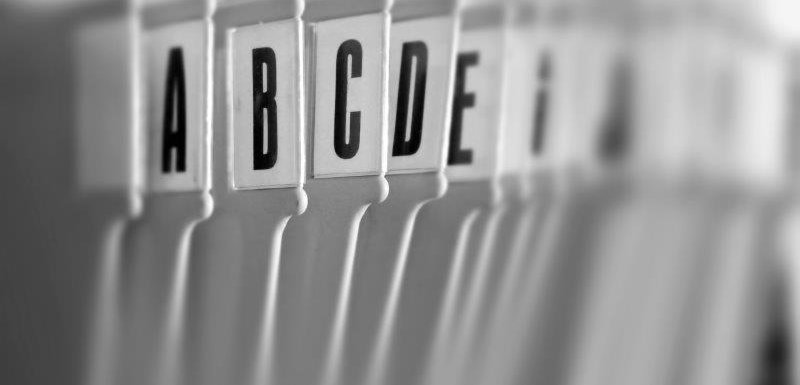 Care Directory
On this page we collect a range of resources you may find useful when commencing a search for your records, or trying to make a connection with a Family Member.
Family Action is not responsible for the content of external websites and the inclusion of a link to an external website from this directory should not be understood to be an endorsement of that website or the site's owners (or their products/services).
General Register Offices/Ordering Certificates
Government Agencies
Information Commissioners
Organisations offering support and advice
Groups for survivors of abuse
Family Research
Legal Advice
Tracing Services
Tracing relatives and friends in Northern Ireland
Tracing relatives and friends in the Armed Forces
Tracing relatives and friends outside the UK
Tracing mobile apps
Directory Services
Books: memoirs and personal experiences
Reports/Articles
Statutory Guidance
General Register Offices/Ordering Certificates
Government Office holding copies of all registrations for England and Wales, including births, adoptions, marriages, civil partnerships and deaths.
Government Agencies
Government site allowing you to see which local council and district council corresponds to a given postcode.
Site detailing how to request the records held about you by the police.
This guide explains the relevant guidance for the Data Protection 2018, which may be relevant for care leavers investigating their records
You can use this service to find out if a birth relative or adoptee is recorded as having died in England, Wales or the Isle of Man.

Website detailing how to request your medical records.

Ofsted regulate intermediary services provided by adoption support agencies, as well as care homes.
enquiries@ofsted.gov.uk
0300 123 1231
Government site allowing you to find a probate record, also known as a 'grant of representation', for someone who died after 1857. Probate gives someone the legal right to deal with a deceased person's property, money and possessions (their 'estate').
Information Commissioners
The ICO is the UK's independent body set up to uphold information rights
0303 123 1113 (local rate) or 01625 545 745 (national rate)
Information Commissioner's Office – Northern Ireland
ni@ico.org.uk
0303 123 1114 (local rate) or 028 9027 8757
Information Commissioner's Office – Scotland
Scotland@ico.org.uk
0131 244 9001
Information Commissioner's Office – Wales
wales@ico.org.uk
0330 414 6421
Organisations offering support and advice
Support organisation for care leavers, offering advice, information, training and guidance as well as access to social networks supporting care leavers.
info@careleavers.com
0161 236 5665
Organisation helping to get young carers' voices heard in decisions that matter to them and work to improve the lives of children in care, care leavers and others who depend upon the help of the state.
info@coramvoice.org.uk
020 7833 5792
'Alliance' of stakeholders aiming to close the gap between policy and practice for care leavers.
info@scottishcareleaverscovenant.org
0141 444 8547
Scotland's national membership organisation for all of those involved in the lives of young people leaving care.
0141 465 7511
A UK organisation which provides support in the form of modest grants to care leavers aged 18 to 29 who are in crisis , or want to take control of their lives and develop new skills
0167 854 0598
Ireland-based organisation aiming to promote the rights and improve the lives and outcomes for children and young people in care.
Voluntary organisation, working with care experienced young people and care leavers across Scotland.
hello@whocaresscotland.org
0141 226 4441
Groups for survivors of abuse
The In Care Survivors Service Scotland, a project of Wellbeing Scotland, is a trauma specialist counselling and advocacy support service for adults who have suffered childhood abuse in a care setting.
Info@wellbeingscotland.org
0800 121 6027
Helps men who have been sexually abused and raises awareness of their needs
help@survivorsuk.org
0203 598 3898
NAPAC (the National Association for People Abused in Childhood) offers support to adult survivors of all types of childhood abuse, including physical, sexual, emotional abuse or neglect.
0203 096 7645
Paid members' service for the UK, offering access to one billion searchable UK family history records. Part of the Ancestry.com global network – which as access to 20 bullion searchable family history records.
Includes services for requesting electoral rolls for previous years. Advance notice is required.
Lists useful genealogical resources on the web.
News and research regarding genealogy.
Free service run by the Church of Jesus Christ of Latter-Day Saints. Requires registration but you don't need to be a member of the church to use the service.
Ancestry service featuring a range of research services, including DNA testing.
Free genealogical information for the whole of the UK.

Official Records of the Scottish government. Includes information regarding family history and registrations of births, deaths, marriages etc.
Agency providing support with searches for family. Not suitable for adopted people, but can be accessed by those who were in care.
family.tracing@salvationarmy.org.uk
020 7367 4747
Official Scottish Government site for searching government records and archives. Apply for copies of official certificates and to research family history, biography, local history and social history.
The UK government's official archive, including access to history resources and information.
Legal Advice
Support available for people who were in care who require support with taking legal action regarding an incidence of abuse.
Useful guide regarding how data protection legislation works – including the rights to request amendments and erasure of data.
Tracing Services
Learn the basics you'll need to get started with family research, from drawing up your family tree to exploring the archives.
The British Newspaper Archive is a partnership between the British Library and findmypast to digitise up to 40 million newspaper pages from the British Library's vast collection.
Family history research and birth relative search service.
info@familiesintime.co.uk
07741 190 000
FamilySearch is a non-profit family history organization dedicated to connecting families across generations
Family tree and genealogy website
Probate records for documents and wills (England and Wales)
Researcher offering tracing services.
kathywilshaw@hotmail.com
Holds thousands of files for people who were in care or adopted through either the London or Middlesex County Councils from the period 1926 to 1965.
ask.lma@cityoflondon.gov.uk
020 7332 3820
Free resource intended as the home for global Jewish genealogy
Tracing relatives and friends in Northern Ireland
Tracing relatives and friends in the Armed Forces
The CWGC have extensive archives documenting the history of the organisation, the individuals they commemorate and the cemeteries and memorials they maintain. Casualty and cemetery databases hold documents recording the details and commemoration location.
People finding website for the armed forces

Military Service Records
The country's largest Armed Forces charity
Tracing relatives and friends outside the UK
The work of CFAB includes, for example, reuniting family members who have been separated by conflict and war and facilitating the reconnection of children with parents who have separated. Support and advice from an inter-country social work team
info@cfab.org.uk
0207 735 8941
This website is for tracing American GI fathers, grand-fathers or wider family members.
Record collections include: Birth, marriages and death, Census and enumerations, immigration and citizenship, land, military heritage and people databases.
The collection includes records about military service, immigration and the First Australians.
The National Archives collects, manages and preserves the public record of Ireland, ensuring its availability both as a resource and to safeguard citizens' rights.
The NLI holds the Catholic Parish Registers. Staff offer a free Genealogy Advisory Service and for visitors there is a Genealogy room and access to online resources.
genealogy@nli.ie
+353 1 6030 256
Origins Tracing Service is for people who spent all or part of their childhood in an Irish Industrial School and are interested in tracing information about their parents, siblings or other relatives.
https://www.barnardos.ie/our-services/origins-service
(+353 1) 813 4100
Resources of the National Archives include Census, ethnic heritage, military service, immigration, naturalization and land records. Documents can be searched and copied.
International Telephone Directory
Tracing mobile apps
Family research mobile app
Family Tree Mobile App

RootsMagic
Family Tree Mobile App
Family Tree Mobile App

Directory Services
Paid service allowing you to search for individuals
Free directory service.

Books – memoirs and personal experiences
A Boy Called Graham
London: Blake Publishing, Gaskin G, 2005, ISBN: 978-1844541447
Boy: One child's fight to survive in the brutal British care system
London: Ebury Press, Cooper N, 2015, ISBN: 978-1785030789
But We All Shine On: Them remarkable orphans of Burbank Children's Home
London: Jessica Kingsley Publishers, Hewitt P, 2014, ISBN: 978-1849055833
Foster Kid: A Liverpudlian childhood
London: Sphere, Barber P, 2008, ISBN: 978-0751539127
Gaskin
London: Jonathan Cape, MacVeigh J, 1982, ISBN: 9780224019972
Growing Up in Care (The Practice of Social Work 2
Oxford: Basil Blackwell, Kahan B, 1979, ISBN: 9780631121619
Hackney Child: A true story of surviving poverty and the care system
London: Simon & Schuster, Daniels H and Livingston M, 2014, ISBN: 978-1471129834,
In and Out of Care: The experiences of children, parents and social workers
London: BAAF, Fisher M, Marsh P, Phillips D and Sainsbury E, 1986, ISBN: 9780713453409
My Name Is Why
London: Canongate , Sissay, L, 2019, ISBN: 978-1786892348
New beginnings and other writings on being in care
Can be found here
2017, ISBN: 978 1 910039 62 5
No Way Home: The terrifying story of life in a children's home and a little girl's struggle to survive
London: Vermilion, Martin S, 2007, ISBN: 978-0091917371
Not Just a Name
London: National Consumer Council, Fletcher B, 1993, ISBN: 9780948231803,
Out of the Rubble
Edwards PJ, Edwards PJ, 1999, ISBN: 9780953478705,

Reflections
London: Barnardo's 1988
Rootless: An autobiography
London: Hutchinson, Arrow, Oldfield B, 2004, ISBN: 978-1784755065
Something that Never Went Away: Reflections on adoption, being in care and searching for family members
London:NORCAP, Harris P and Waterman C eds, 2009, ISBN: 978-0950990194
Tainted Love: A true story of kids who survive neglect
Daniels H and Livingstone M, Daniels H, 2014, ISBN: 978-1471129889
The Banana Kid
London: BAAF, Mason-John V, 2008, ISBN: 978-1905664375
The Golly in the Cupboard,Manchester
Manchester: Tamic Publications, Frampton P, 2004, ISBN: 978-0954764906
The Looked After Kid
Edinburgh: Mainstream Publishing, Hewitt P, 2014, ISBN: 978-1849055888
The Lost Boy: A foster child's search for the love of a family
London: Orion, Pelzer D, 2014, ISBN: 9781409151401
Time to Listen: The experiences of young people in foster and residential care
London: ChildLine, Morris S and Wheatley H, 1994, ISBN: 9780952494805
Who Cares? Memories of a childhood in Barnardo's
London: Time Warner, Fever F, 1994, ISBN: 978-0751508796
Reports/Articles
Child Care in Practice, 13:4, pp 417 –434, Mullan C, McAlister S, Rollock F and Fitzsimons L, 2007
A childhood on paper: managing access to child care files by post-care adults
Adoption & Fostering, 32(2), pp. 50–62., Goddard J, Feast J and Kirton D, 2005
From care to university
Children and Young People Now, 22 October, pp.18–19, Rowntree N, 2009
In Care and After: A positive perspective
London: Routledge, Chase E, Simon A and Jackson S, 2005, ISBN: 9781134262403
It's My Journey: It's my life, it's my identity! Care leavers and access to social care files
Manchester: The Care Leavers' Association, Access To Care Records Campaign Group, 2016
London: Ofsted, Morgan R, 2009
Making It Alone: A study of care experiences of young black people
London: BAAF, Ince L, 2001, 978-1873868515,
The Truth is Longer than a Lie: Children's experiences of abuse and professional interventions
London: Jessica Kingsley Publishers, Mudaly N and Goddard C, 2006
Statutory Guidance
see Chapter 4 para 4.21 to 4.39